Most employees have had fantasies of escaping the office with a fanfare. They want nothing more than to tell their bosses that they can stick their crummy job, and walk out with head held high without a care in the world. But for most regular working people, this is something that will never come to pass.
The question for employers, however, is why their employees are having these thoughts in the first place. Sure, some people working for you will always feel put out by deadlines and demands for quality work. But for the most part, thoughts like these are caused by an unhealthy working environment.
You might say that you don't care about that, so long as you're employing people within the letter of the law. But an unhappy workforce in an unproductive one, and, therefore, costing you money. High turnover, poor quality output, and low motivation all contribute to bringing your business down, ultimately costing owners hard-won profits.
If your employees could tell you what they wanted, here's what they would say.
"We Want To Decide When We Work"
From an early age, we learn that every day follows a set pattern. We wake up, brush our teeth, put on our clothes, and go to school. While we're at school, a bell – just like in prison – tells us when we need to move onto the next activity, whether that's a class, recess, or something else. We're brought up with a daily routine drummed into us.
Employers continue this tradition in the workplace, assigning specific hours of work. But in today's dynamic economy, it doesn't matter what time of day many workers do their job. What's more, demanding that workers spend eight hours in the office during the day makes them unhappy because they can't go about their lives flexibly.
Savvy employers now realize that they can have the best of both worlds: happy and productive employees. The trick is to let them organise their own time around the work, with the only insistence that work is done on time. It's a radical approach but works for many innovative firms.
"We Want More Attention"
It's not your job to be mom and dad to your employees, but that doesn't mean that you should leave them to their own devices entirely. Employees want a bit of guidance – not everybody is an independent, free-thinking entrepreneur.
It doesn't take any special training either. You can go up to a worker, any time of day, and casually ask how things are going. Press them to find out whether they are struggling with anything, even if there's nothing you can do to help. The simple act of listening makes a big difference in morale.
"We Want Development"
Millennials are the biggest contingent of today's workforce, now overtaking retiring baby boomers. And their needs are different from those of generations past: they want development more than anything. Millennials want their future to be better than their present, and they want meaningful work – the sort of stuff that requires training.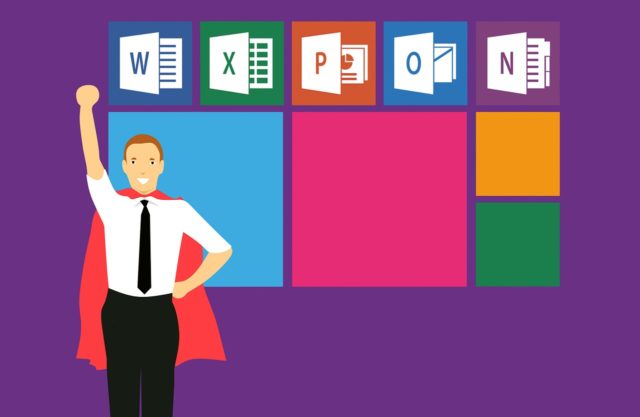 Firms like ej4 have stepped into the market to provide solutions to companies with development needs. But more importantly, they provide employers with a means to attract the best talent. Millennials are a discerning bunch when it comes to working. They tend to be a lot more interested in the extra-monetary rewards of work and speak more openly about following their passions and working with purpose. Employers who can provide this will fare much better overall.
"We Want Responsibility"
People want to feel powerful in their own world, whatever that might be. They need responsibility, but sometimes it can be hard for employers to give it.
Handing out responsibilities makes those at the top more vulnerable. Rather than dealing with issues themselves, they must delegate, reducing their personal efficacy. It can be tough, but it's something that all successful companies do. Take Valve, creator of the online gaming platform, Steam. The company doesn't have any hierarchy at all. Instead, employees think about problems that they'd like to solve, and then work with others to make their solutions a reality. It's a bizarre concept for most managers, but it turns out that it works very well, and the company has gone from strength to strength over the years. Employees are happy too, with Valve having one of the lowest staff turnovers in the sector.
"We Want Challenge"
A cynical view of the modern workforce says that workers want the most amount of money for the least amount of effort. But is that true? Certainly not when you add passion and drive to the mix.
Sure, workers doing the same rote tasks, day after day, may become bored by their work. But that doesn't mean that employers should sit on their laurels, doing nothing about it. The key, according to Jeff Gunther, a Silicon Valley entrepreneur, is to set measurable goals. Often called stretch goals, these targets should provide a challenge to employees that stop them from watching the clock or becoming complacent. Challenge is difficult, but you should find that most people thrive on it, especially your most talented workers.
"We Want A Reason For Doing Our Work"
We don't like to think about "purpose" in the modern world because it doesn't seem very scientific. But whether or not people have a purpose in life, they want to feel as if they do.
Some companies are on a worthwhile mission to save the world, Tesla and SpaceX being two prominent examples. But the majority of people work for companies that aren't. As a leader in these companies, your job is to find other ways to inject some purpose into the daily lives of your employees.
Often, just giving employees a chance to make a difference can reap huge benefits. It could be something as simple as implementing a new lunchtime menu, or as tricky as overhauling a product for the sake of the long-term survival of the firm. Whatever it is, so long as employees feel that they have a purpose, they will thank you.